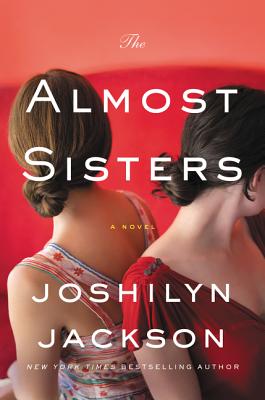 featuring Joshilyn Jackson talking to Christina Baker Kline
#ReadNOLA is a ticketed event open to the public, a Readers' Afternoon Delight that will include lunch with authors, panels and signings to allow readers to meet and mingle with presenting authors.
The Sheraton New Orleans
September 17, 2017
12 noon - 4 PM (includes lunch) - $55

Register Here
No refunds after September 10th. Tickets can be transferred to another person up through September 15th.
SCHEDULE
~ The Moveable Feast of Authors - 

Armstrong Ballroom

~


Emcees: MaryBeth Whalen & Ariel Lawhon, SheReads
 Noon-2 PM 
Panel I: STORY
The Shortest Distance to the Human Heart
Mary Alice Monroe, Beach House for Rent, The Low Country Christmas (Gallery Books)
Leah Weiss, If the Creek Don't Rise (Sourcebooks)
Kim Wright, The Last Ride to Graceland (Gallery Books)
Andrea Thome, Seeds of Intention (Hesse Creek Media)
Lynette Eason, Chasing Secrets (Revell)
Bernard Mansheim, MD, A Doctor a Day (Sillan Pace Brown)
Panel II: MEMOIR AND MORE
Nonfiction at Its Best
Anne Bogel, Reading People: How Seeing the World through the Lens of Personality Changes Everything (Baker Books)
Tova Mirvis, The Book of Separation (Houghton Mifflin Harcourt)
Jamie DeMent, Farmhouse Chef: The Recipes and Stories from My Carolina Farm (University of North Carolina Press)
Micah LeMon, The Imbible (University of Virginia Press)
Denise Kiernan, The Last Castle / The Girls of Atomic City (Touchstone)
Panel III: NOT JUST FOR KIDS
Great Literature for Young People
Alan Gratz, Refugee (Scholastic Press)
Scott Reintgen, NYXIA (Crown Books for Young Readers)
Sarah Tolcser, Song of the Current (Bloomsbury Children's)
Corabel Shofner, Almost Paradise: A Novel (Farrar, Straus & Giroux)
~ Keynote Interview ~
 2:30-3:30 PM 
with Joshilyn Jackson, The Almost Sisters (William Morrow)
& Christina Baker Kline,  A Piece of the World (William Morrow)
PARTICIPATING AUTHORS

Anne Bogel | Reading People: How Seeing the World Through the Lens of Personality Changes Everything

Jamie DeMent | Farmhouse Chef: Recipes and Stories from My Carolina Farm

Lynette Eason | Chasing Secrets

Alan Gratz | Refugee

Denise Kiernan | The Last Castle/The Girls of Atomic City

Micah LeMon | The Imbible

Bernard Mansheim, MD | A Doctor a Day

Tova Mirvis | The Book of Separation

Mary Alice Monroe | Beach House for Rent

Scott Reintgen | NYXIA
Corabel Shofner
Almost Paradise: A Novel

Andrea Thome | Seeds of Intention

Sarah Tolcser | Song of the Current

Leah Weiss | If the Creek Don't Rise 

Kim Wright | Last Ride to Graceland 
__________
many thanks to